About Us
Testimonials
If you are looking for a Specialist approach with an unprecedented level of Experience then Orange Smarty is the answer to your Content Finance and Distribution needs.
Launched in 2013 by media executive Karen Young, who has some 25 years of experience in international distribution. Orange Smarty, the Brighton-based independent was quickly named the UK's fastest-growing distribution company by Broadcast Magazine and repeated this again the following year - something that has never previously been achieved.
Specialising in the financing and selling of factual content across all genres, Orange Smarty's team offers a flexible, personalised service to its growing stable of producer-partners and multi-platform broadcast clients.
Orange Smarty represents over 1800 hours of quality content and in 2017 launched a successful formats division.
Young says "I wanted to start a business that embraced my passion for quality content, a company whose emphasis was on communication and where service was our driver and sales our results. An environment which offered flexibility, where people felt we were actively working with them and not just alongside"
And another thing:
Smarties are a popular coloured chocolate sweet in the UK, each of the smarties contain milk chocolate except the Orange Smartie which is made with orange-flavoured chocolate, making it different from the rest and some say the best!
Testimonials
"We have been impressed with Karen Young's enthusiasm and tenacity in marketing A Place In The Sun. As well as pushing for sales and the best deals. She is a delight to work with and keeps us well informed of ongoing discussion with broadcasters."
Freeform Productions
"Great team! Great programs! Working with Orange Smarty is easy and efficient! Looking forward to collaborating with them on new projects!"
Elise Caulliez, Head of Artistic Selection / Unscripted, M6 France
"The Orange Smarty team have been excellent partners for our documentaries. They are pro-active lateral thinkers who energetically pursue and secure smart deals, delivering longtail value when many other distributors would bury you deep in their catalogue. The personal and transparent service we receive from Orange Smarty makes them the first port of call for many of our projects."
Jason Mitchell, Creative Director, The Connected Set
"We worked with Orange Smarty on the international distribution of our "Green Eyed Killers" series in 2021. Karen and the team took us seriously from the start and helped us package the programmes with an eye to the international marketplace. They achieved some spectacular results for us and we couldn't recommend them highly enough. Friendly and professional people who anyone would enjoy working with."
David Harvey - Peninsula Television
"Working with Orange Smarty has been an absolute pleasure and they do all they can to help support the productions and producer too."
Charlotte Purdy – Executive Producer, Rogue Productions NZ
"One Tribe TV have now been working with Orange Smarty for 5 years on a wide range of factual and documentary projects. We are particularly pleased they are distributing our landmark natural history series, Wonders of the Celtic Deep. We have always had great working relationships and clear communication with the team. They do a great job at selling and promoting our content. We look forward to working with Orange Smarty on many future projects."
Dale Templar – Managing Director, One Tribe TV
"Karen and the Orange Smarty team have a keen eye for good content and usually know what will work for our channels so we can always trust them to make some great suggestions!"
Kaye Warren, SBS Australia
"They really are smarties at Orange Smarty! The OS team have a great sense of programming needs and thoughtfully curate one-offs and mini-series that can be memorable additions to your viewing platforms. They've certainly helped us to add important titles that American Public Television clients value."
Eric Luskin, American Public Television
"Working with Orange Smarty is always both fun and rewarding. The specialist catalogue is balanced and keeps a high standard."
Asta Dalman - Acquisitions executive, UR Sweden
"Orange Smarty are correctly titled. They are one smart company. They are finding interesting content that they bring to market swiftly and with a keen eye on the needs of the clients. They are deeply interested in our business and very well informed about our programming requirements. It is great to have a distributor who is focused on the success of both parties not just on the success of a sale!"
Andrew Shaw, TVNZ
"Kiwi viewers love great storytelling and Orange Smarty has some of the best factual entertainment available. The varied and interesting catalogue offers some real gems that our audiences just can't get enough of."
Sky NZ
"Always a pleasure to work with Orange Smarty, great shows that appeal to our audience and dedicated staff who provide an excellent service, thank you."
Caroline Goldman - Head of Acquisitions, Ananey
"Orange Smarty is definitely smart in its contact with customers. They invest the time to find out what I'm after and now always approach me with the right content always knowing what they're talking about. And their handling is as smooth as ever"
Jan Konings, VRT Belgium
"Orange Smarty are the perfect boutique distributor and format specialists. We love working with them because it is a genuine partnership based on a mutual love and passion for unique entertaining programming. Orange Smarty are quick to spot opportunities and are truly collaborative and come on….who doesn't love an Orange Smarty?"
Richard Woolfe, GooWoo Media
"It is always a pleasure working with Orange Smarty. They know their clients really well. They listen and understand our needs and they are brilliant at keeping us updated on programs that might be of interest."
Mette Kühnell Petersen, TV2 Denmark
"We are delighted to have our films represented by Orange Smarty. As well as having a very cool name, they have offered us a really personalised service, and pushed our distinctive docs into new markets."
Brian Woods - MD, True Vision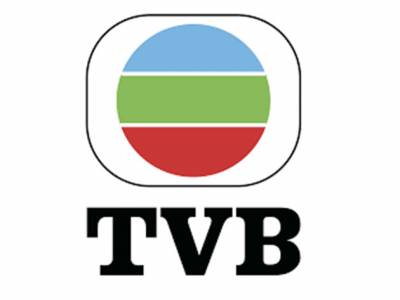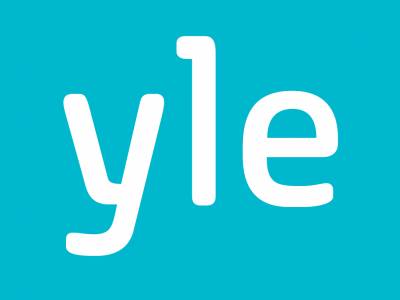 International Animal Rescue
Orange Smarty is proud to be supporting the fabulous work of the International Animal Rescue charity - home of the original Orange Smarties.